Your picturesque romantic hotel in South Tyrol
Holiday at the
Romantik Hotel
Cavallino Bianco
The Romantik Hotel Post Cavallino Bianco, your Romantik hotel in South Tyrol. Nestled in a nature park of 45,000 m², the hotel is situated on the Great Dolomites Road in a sunny and panoramic site in Nova Levante - Val d'Ega, near the lake Carezza, at the foot of Rosengarten and Latemar. We are pleased to welcome you to the heart of the South Tyrol Dolomites, recently declared a UNESCO World Heritage Site.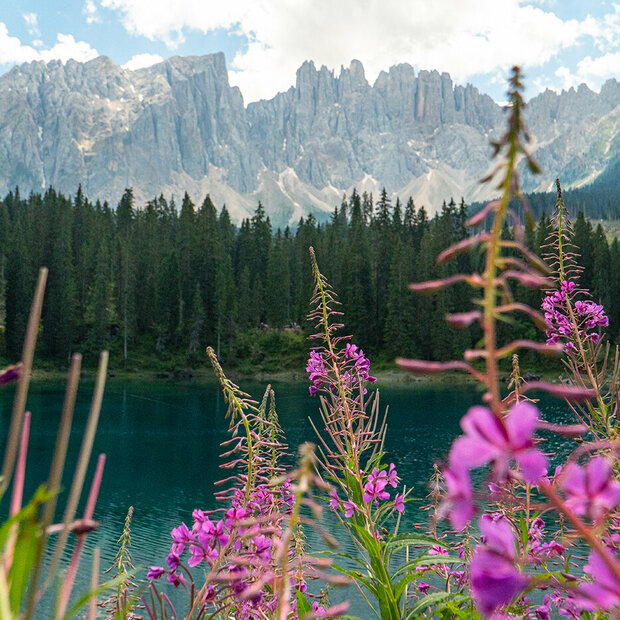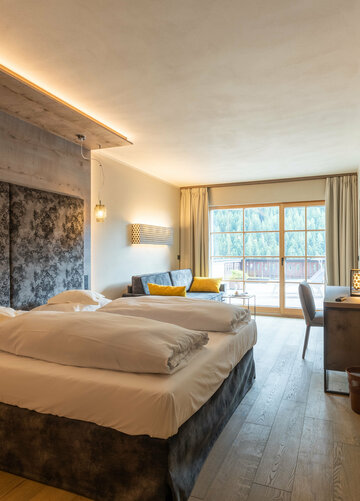 Pure pampering experience
Pamper yourself in our spa hotel in the Dolomites. Experience relaxation, spa treatments, fun and pleasure for couples and the whole family. The Wiedenhofer family will attentively see to all of your needs at the Romantik Hotel Post
Cavallino Bianco ****s. Hospitality, culinary delights and an atmosphere of leisure rank first in our hotel, where quality and tradition harmonically come together.
Fun at any time of the year
The Romantik Hotel Post Cavallino Bianco ****s is always worth a visit. Enjoy a rich hiking network of more than 500 km of trails, horseback riding at our Cavallino Ranch, cycling, mountain climbing as well as climbing parks in the summer. Carezza ski resort offers a vast range of slopes for all levels of difficulty in the winter. There's also cross-country skiing and tobogganing for the whole family to enjoy. If you need a little time-out from adventure, the unique spa amenities of our hotel will certainly make you feel rejuvenated.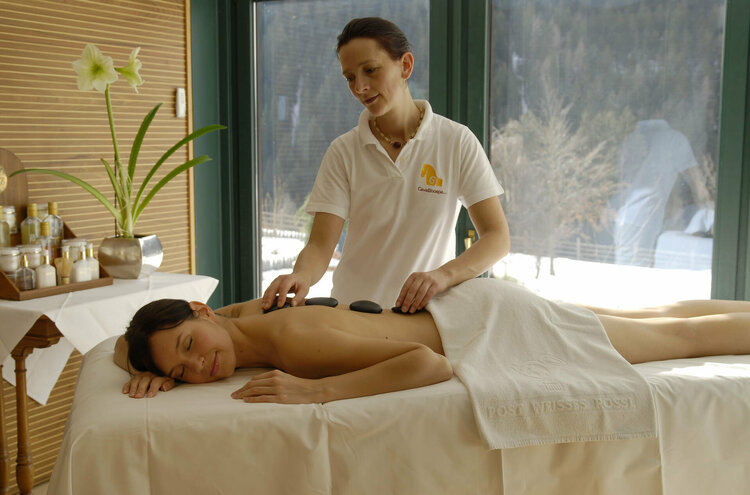 YOUR WELL-BEING IS OUR LIFESTYLE
RELAX AT THE WELLNESS HOTEL
Discover the many spa amenities at the Romantik Hotel Post (****s). We daily invite you to indulge for free in our new 1,500 m²-large spa centre with a panoramic view of the Dolomites, Latemar and Rosengarten. Experience spa treatments in South Tyrol at their best and enjoy pure relaxation on a spa holiday in Eggental.
Riding fun for big and small in the in-house riding stable
Riding holiday in South Tyrol at Cavallino Ranch

Experience at first hand how tradition meets modernity
Your traditional romantic hotel in the Dolomites